Please note that an academic year in Hungary consists of two semesters.
Bessenyei György Teacher Training Centre (BGYPK) and Foreign Language Teaching and Examination Centre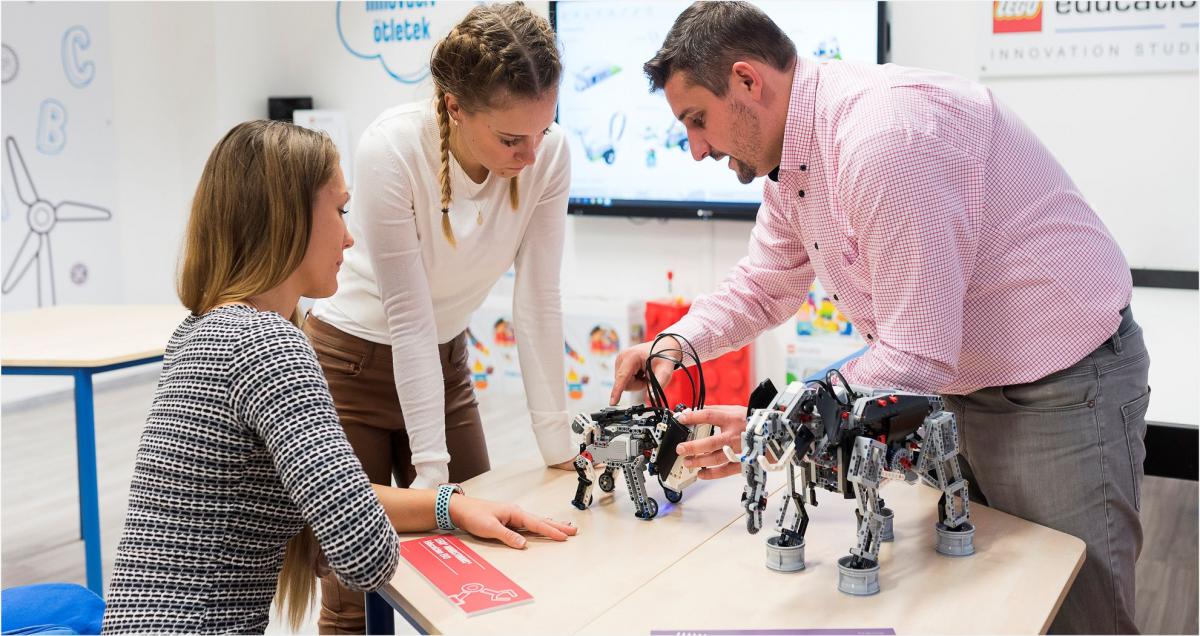 The professional, organizational and scholarly-scientific aspects of teacher training at the University of Nyíregyháza are coordinated by Bessenyei György Teacher Training Centre (hereunder BGYPK) that is also responsible for the organization of the theoretical and practical dimensions of teacher training.  The selection, admission, pedagogical training and the closing exams of the students are coordinated here. Furthermore, the school practice placement of the students is organized, supervised and assessed by the Centre. The Centre also deals with following and monitoring the career of the students after graduation.
Teacher

training

;

Short-cycle

master

courses

:

general

knowledge

specialized

courses

,

Specialized

further

training

courses

. 
Foreign Language Training and Examination Group:
The group is responsible for language education and language examinations.
general

and

special

purposes

language

training

within

the

institution

;
market-based

language

training

services

(English,

German

,

French

,

Russian

,

Ukrainian

,

Hungarian

as

a

foreign

language

and

Lovari

[Roma]);

Accredited

language

examination

centre (

monolingual

, English and

bilingual

language

examinations

).
---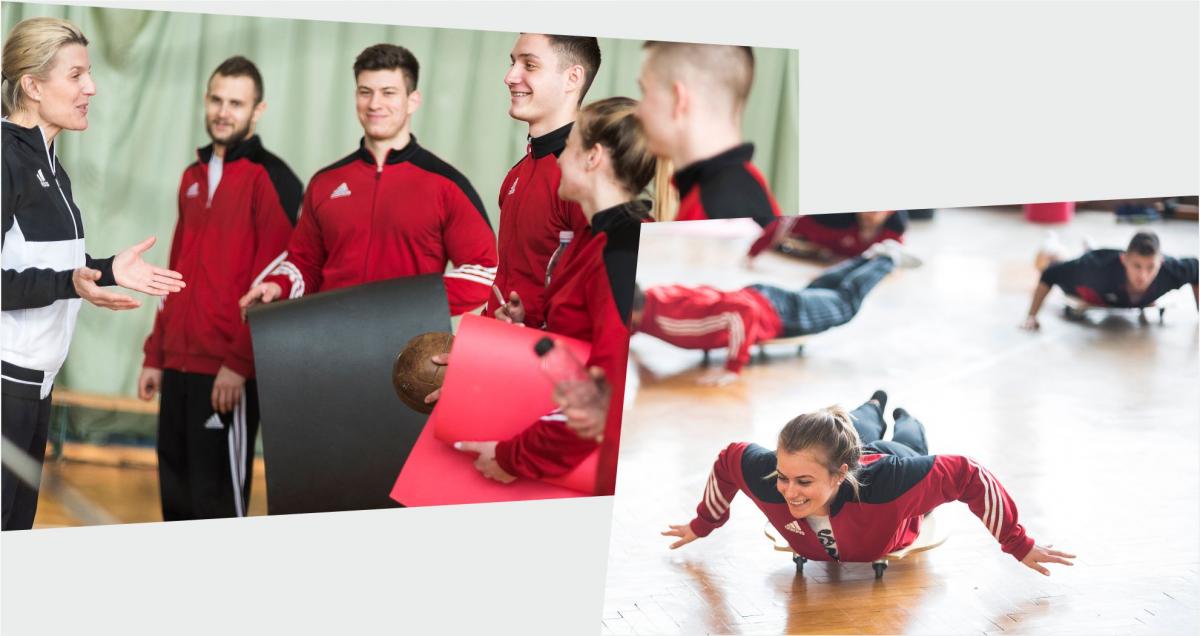 One of the largest departments of the University of Nyíregyháza The

tasks

and

responsibilities

of

the

Institute

are

manifold

. The

bulk

of

our

work

is

training

students

studying

to

be

teachers

of PE

both in full-time and part-time formats

.

The

following

courses

are

offered

:

teacher

course

(10

semesters

–

please

note

that

an

academic

year

in

Hungary

consists

of

two

semesters

);

undegraduate

course

in

sport- and

recreation

organization

, sport

organization

(6

semesters

);

 

Coach

undergraduate

courses

(

specialization

in

football

and

swimming

(6

semester

).

Physiotherapeutic physical education 

at

the

kindergarten

and

school

,

preparing

students

for

the

specialized

teaching

closing

exam

(4

semesters

);
Our

staff

atribute

great

significance

to

the

scientific

research

of

the

respective

subjects

that

are

related

to

their

educational

work

:

sports

studies

,

education

,

health

studies

,

multimedia

distance

learning

,

antropometry

and

teaching

methodology

.

Our

professional

activities

are

connected

to

, and

based

upon

,

the

excellent

sports

facitilies

located

on

Campus.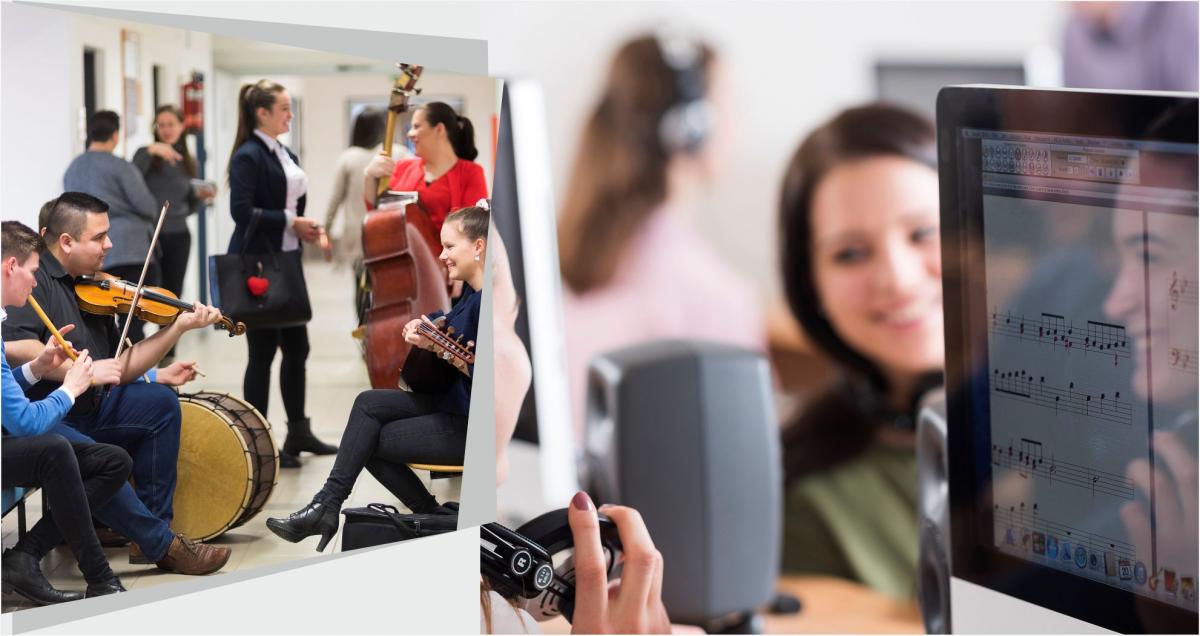 The

role

of

the

Institute of Music of

the

University of Nyíregyháza

in

teacher

training

looks

back

on

50

years

of

tradition

.

The

department

,

established

in

1969,

exclusively

dealt

with

teacher

training

for

20

years

.

Since

1989,

choir

directors

have

been

trained

.

Uniquely

in

the

whole

of Hungary,

folk

music

teachers

have

also

been

trained

since

1991,

that

is,

for

almost

two

decades

.

Although

the

training

stucture

has

changed

several

times

in

that

period

,

following

changes

in

the

education

policies

,

the

Institute of Music

continues

to

be a

powerful

training

unit

in

the

following

two

teaching

master

courses

and

one

BA

course

:

the

Department

of Music

in

charge

of

teaching

music

and

music

culture

at

undergraduate

level

;

the

Department

of

Folk

Music,

dealing

with

 

teachers

of

folk

music

and

folklore

;

The

faculty

of

the

Institute

consists

of

highly

qualified

teachers

who

deal

with

research

and

are

at

the

same

time

preformers

of musical and

vocal

art and

who

are

in

possession

of DLA and PhD

degrees

, and

who

have

won

various

awards

and

prizes

in

performing

arts

.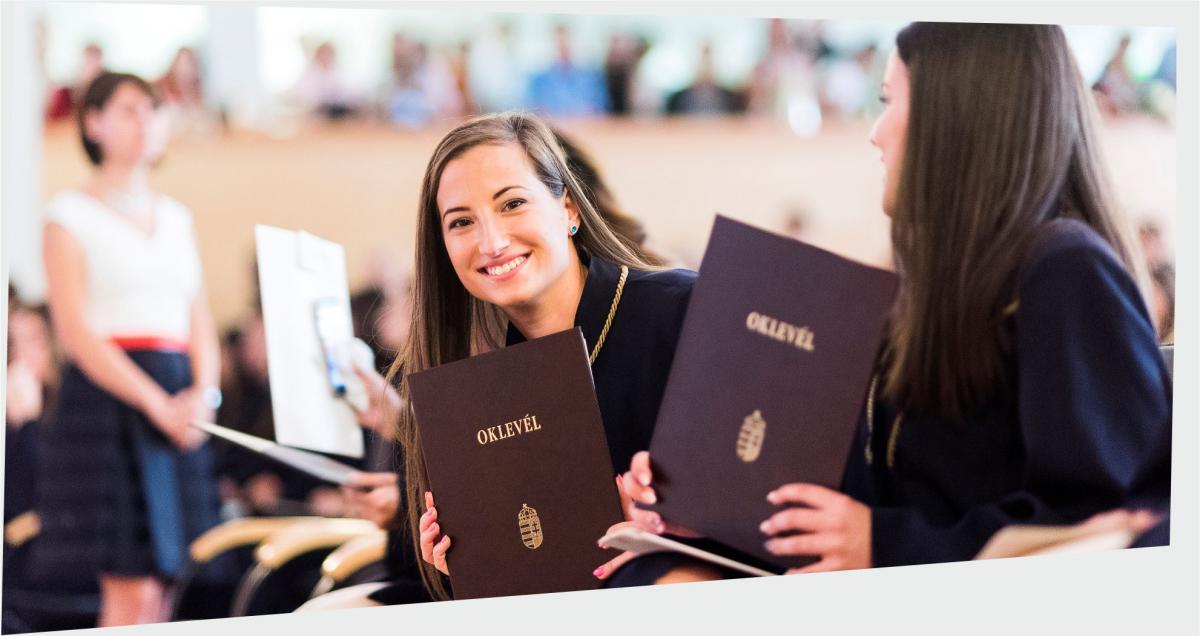 Our Institute is involved in various stages and levels of teacher training. Our main profile is training primary school teachers of history, but second degree courses are also offered to students who wish to study history for a second diploma, or wish to complement their primary school teaching qualification with a master degree in teaching. Methodology is an important part of teacher training, and we rely on the practice school and a range of other partner schools.
As for scholarly research, our Institute is involved in, and coordinates, the work of three research groups: one is the research group for social studies, a new research group for dealing with political extremisms, and extensive research into the history of the region of the Partium  is also conducted within our Institute. 
 Institute of Kindergarten and Primary School Teacher Training  
In the Institute of Kindergarten and Primary School Teacher Training, professionals can be trained on our undergraduate courses: kindergarten teachers and primary school teachers. Both courses rely upon long traditions. Primary school teachers have been trained in Nyíregyháza for a hundred and fifty years, whereas kindergarten teacher training joined the range of courses in 1971. Between 1971 and 1983, the course was only available as an evening or part-time course, and between 1989 and 1998 it was available as a regular full-time course. In the 2017/2018 academic year the course was made available both in full-time and part-time formats.
Both courses are powerfully practice-based; the future primary school teachers are placed in the practice school of the university for their group and individual practice, and the kindergarten school teachers do their field practice at the kindergarten called "Eszterlánc Északi Óvoda." The last semester for the students of our institute is devoted to a continual, complex, professional training, carried out within the schools and kindergartens in Nyíregyháza and surrounding areas.
 Our students regularly achieve excellent results at different national teaching competitions. The majority of training work is carried out by the faculty of the Institute, but the teachers of the partner departments and institutes are also involved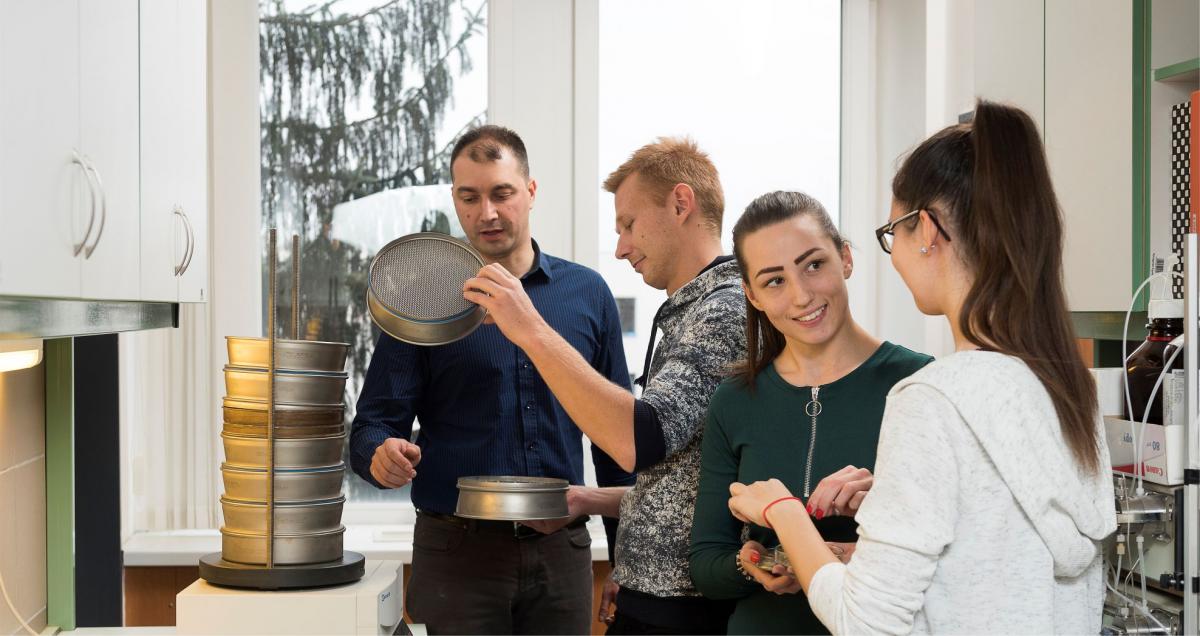 Geography teacher training has been provided at the University of Nyíregyháza and its predecessor institutes since 1964. In 2006 Geography BSc, with regional and urban development and tourism specialisation, was added to the range of our training. Tourism training was taken to a higher level in 2012 when the Tourism and Catering BSc training, in collaboration with the Institute of Business and Management Sciences, was developed, accredited and, in September 2012, launched. The main areas of research forthe institute are historical geography, geography of population, urban geography, regional development, geography of tourism and rural development, economic geography and geomorphology. We include the results and experiences of our research in the syllabus of our courses in all cases.
In collaboration with the Subcommittee of Historical Geography of the Socio-Geographical Committee of the Hungarian Academy of Sciences and Arts, our institute edits the scientific journal Történeti Földrajzi Közlemények (Historical Geographical Review), published since 2013. Over the past half a century and more, almost 3500 students have either become a Geography teacher or have completed a Geography BSc degree both in full-time and part-time formats.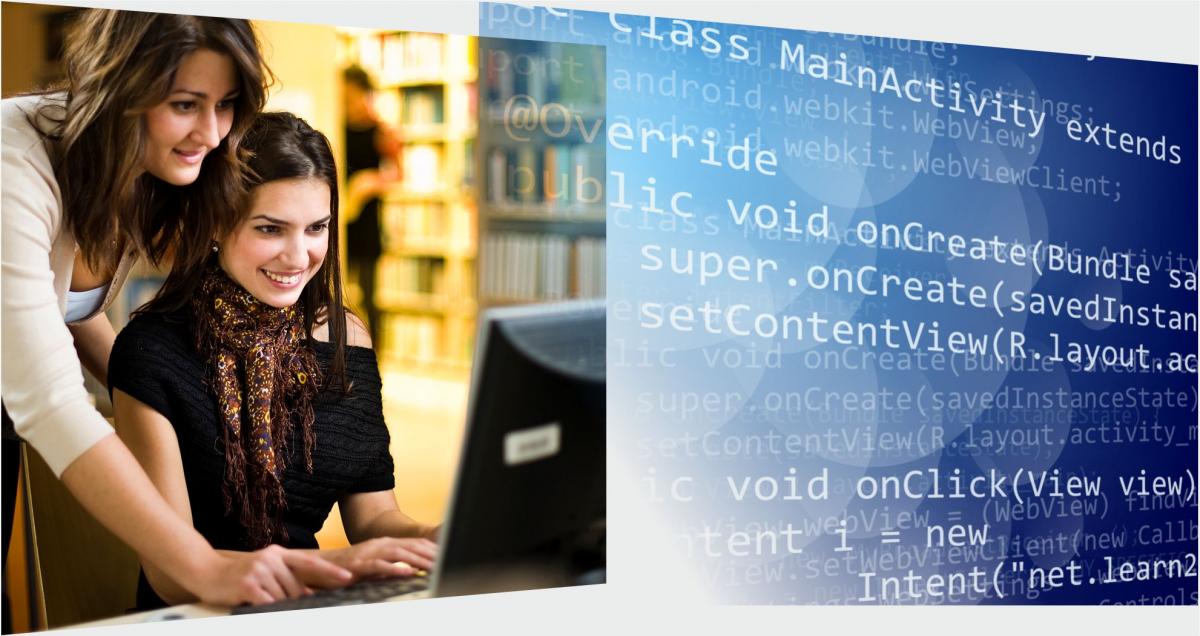 Set up in 1999, our institute was established by the merger of the Departments of Library Sciences, Applied Computer Science, Mathematics and Computer Science and Informatics of the one-time Bessenyei György Teacher Training College. 
Our institute trains teachers of mathematics, teachers of computer science and software designers. The staff of the institute take care of almost the full range of mathematics and informatics education at the university. Our institute is member of Oracel Academy and is a site of CISCO Academy training at the university.   
The main areas of research at the institute are:
Dyadic harmonic analysis and its applications 

Abstract machines and formal languages, cryptography 

Evolutionary game theory and its computer-based simulations, Monte Carlo simulations 
Developing

wxMaxima

computer algebra packages 

Robotics 

Geometry

Areas in library science and informatics 

Pedagogy and the methodology of mathematics education
Operation research and forecast 

Computer science 

Internet of Things technology 

Developing mobile applications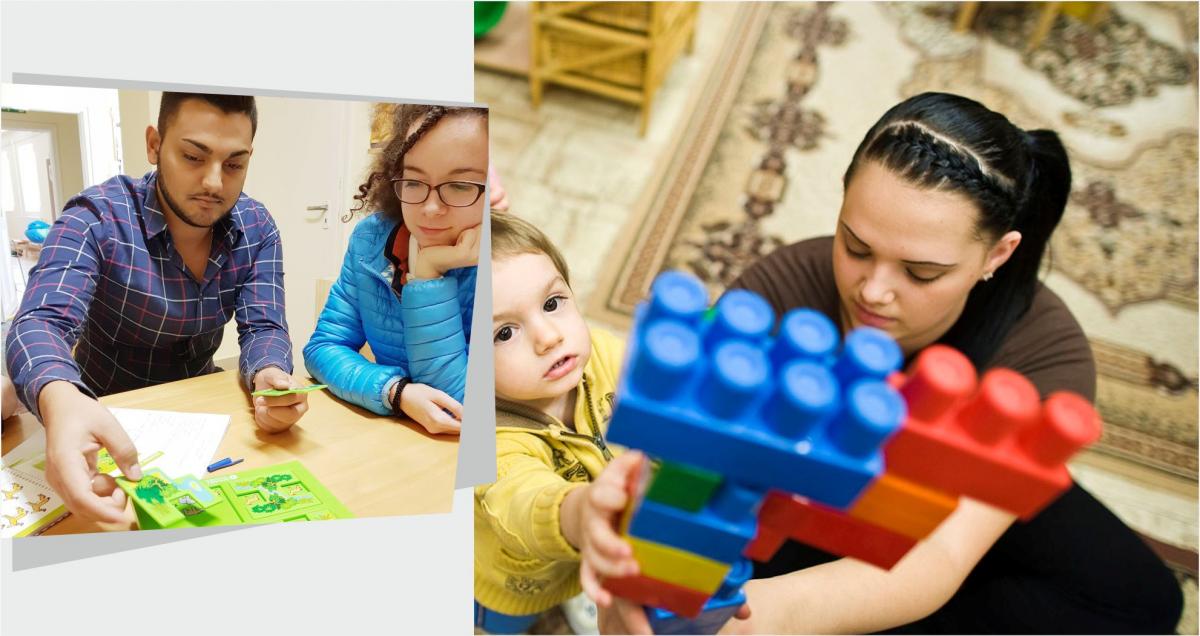 The Institute of Applied Humanities runs BA courses (Infant and Early Childhood Educator, Community Coordinator, Social Pedagogy), disciplinary MA courses (Adult Education, Social Pedagogy), postgraduate special courses for teachers, and also provides the education of pedagogical and psychological subjects in teacher training. Staff members (17 colleagues) participate in priority projects aimed at development,, such as "Komplex Alapprogram" (Complex Basic Programme) whose goal is to prevent school drop-out, the methodology of LEGO® Education in the entire spectrum of teacher training, in our education centre promoting natural sciences called "Élményközpont", and a project called Tanítsunk Magyarországért (Let's Teach for Hungary). The main research areas of the Psychology Department staff include school violence and early childhood studies. The staff belonging to the Pedagogy and Adult Education Department deal with issues in education history, teacher training, adult education, and foreign language teaching. The main research topics of the Social Pedagogy and Community Coordinating Department involve areas such as social equality, adult education and talent management.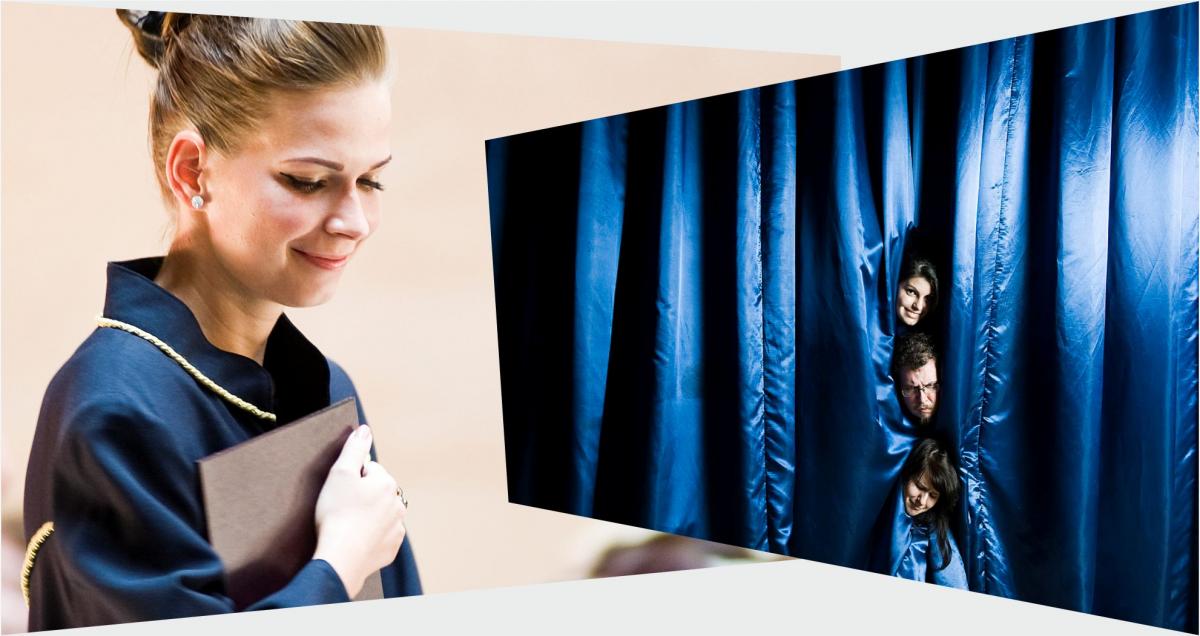 The Institute of Languages and Literature is a founding institute of the University of Nyíregyháza, being part of Hungarian higher education, the scientific and cultural life of the country and the region since 1962. In the past decades, the institute has taken a major role in elementary school teacher training. Hundreds of our former students teach in the county's schools today. 
At present, the institute has four departments:  the Department of Hungarian Linguistics, the Department of Literature, the Department of English Language and Culture, and the Department of Ukrainian Language and Culture. Our programmes include elementary school teacher training for prospective teachers of Hungarian, of English language and culture, Slavic Studies, BA in Ukrainian Studies, both in full-time and part-time formats.  
The staff members of the Institute of Languages and Literature are renowned representatives of their specific fields, and regularly participate in and organise national and international conferences. They are authors of several monographs and they regularly publish in peer-reviewed journals. Through joint research and conferences, the institute has been fruitfully cooperating with other Hungarian higher education institutions, both within and outside the borders.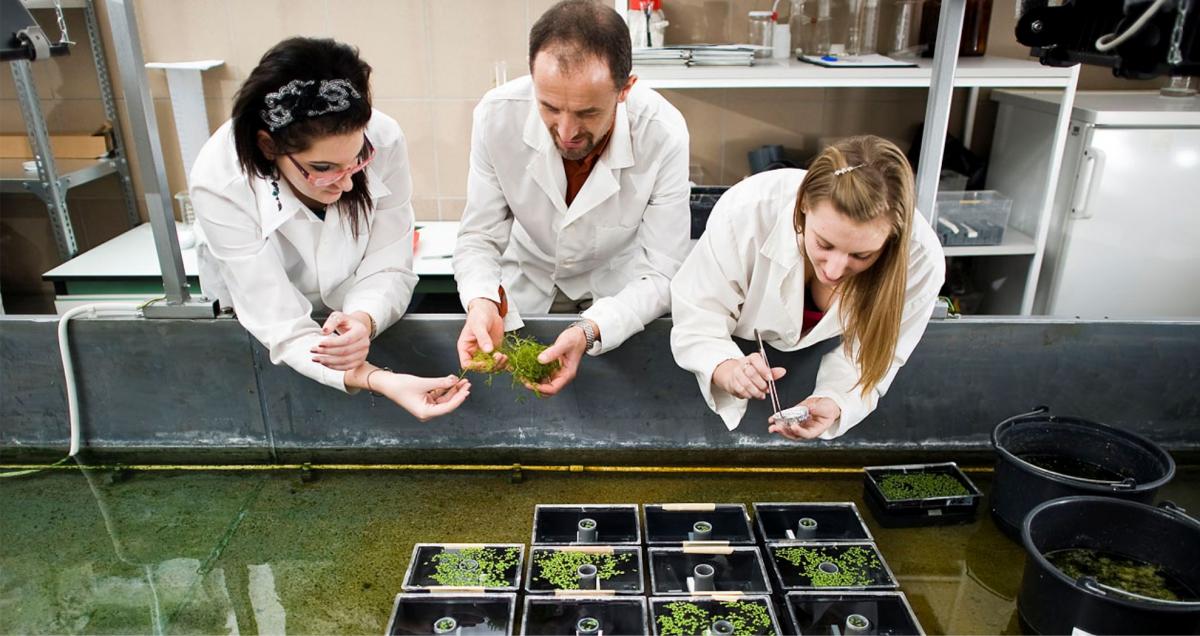 The Biology, Chemistry and Environmental Science Departments of our institute run programmes including Biology BSc and ones for prospective elementary school teachers mastering in Biology, Chemistry, Nature Study and Environmental Science, both in full-time and part-time formats. The 12 full-time staff members, all of whom hold PhD degrees, helped by five assistants, participate in and manage national and international basic and applied research projects in several areas of chemistry, biology and environmental science, publishing their results in renowned international journals. Main research areas include: Biodiversity monitoring; The effects of climate change on the ecological systems of forests, on interplays between aquatic plant communities and the migratory bird populations; Instrumental analytics, separation technology and their variations combined with mass spectrometry; Environmental education and sustainability; Anthropological study of historical peoples from anatomical, morphological and element-analytical perspectives. Education and research are aided by well-equipped laboratories (such as aquatic-ecological, microbiological, genetic, instrumental analytical and biodiversity monitoring ones) and field research bases.   
---
The Institute of Visual Culture was established as the successor of the Department of Drawing, set up in September 1969, which was a unit of the then Bessenyei György Teacher Training College, one of the predecessor institutions of the College of Nyíregyháza (founded in 2000). As a result of the tendencies of the Bologna Process, the unit, renamed as Institute of Visual Culture on 1 February 2009, currently offers the following programmes: BA in Visual Representation, MA teacher training in Art and Visual Culture (also in "short cycle" two- and four-semester formats). The Art Instructor MA programme is under preparation. 
The Visual Representation BA programme equips students with skills in painting, graphics, photography, video-making, sculpture, and other crafts skills. During the teacher training and school preparatory courses, students acquire knowledge pertaining to art history, pedagogy and project methods. Practical work is supported by well-equipped special workshops. Intramural classes are supplemented by different extracurricular programmes, such as visiting art exhibitions in nearby towns, Budapest, and study trips both in Hungary and abroad (such as visiting the Venice Biennale), or traineeships at art colonies of different cities. Aided by mentors, students can do art research and experimental work in study circles. Students often have the chance to have exhibitions organised for them both locally and at other institutions as well.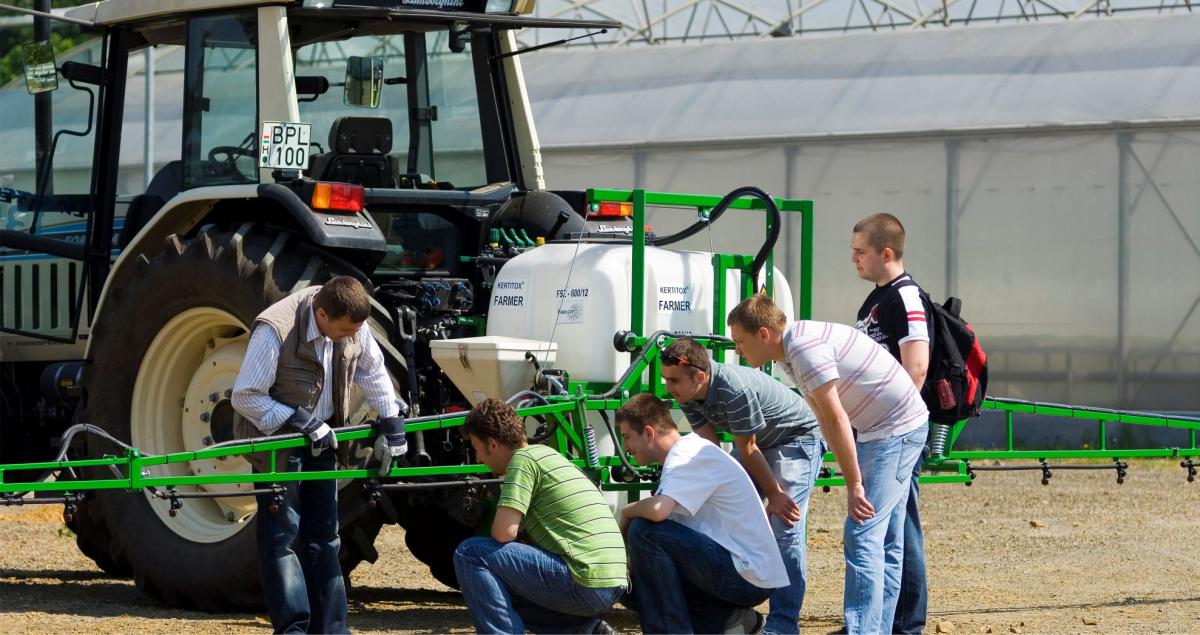 The Institute of Engineering and Agricultural Science, as an integral part of the University of Nyíregyháza, being a university of applied sciences, wishes to become a higher education knowledge centre and scientific workshop which, through its high-level education and research, contributes to the supply of engineering and agricultural experts not only in Northeast Hungary but nationwide as well. 
We strive to provide education that facilitates our students' integration into a knowledge-based society and which improves their chances in the labour market. The area housing the Institute covers 12,000 m2. This is characterised by cutting-edge building servicing engineering techniques.
 Our current and our prospective students have access to four big lecture halls (accepting 800 people altogether), 12 seminar rooms and 36 laboratories and workshops. 
The operation and constant development of our quality insurance system won our Institute the bronze level of Higher Education Quality Award (Felsőoktatási Minőségi Díj) in 2009 and the Northern Great Plain Quality Award (Észak-Alföld Minőségi Díj) as well.  
The scope of our international relations has significantly broadened in recent years. We cooperate with several agricultural and industrial firms where our students complete their traineeship.
Prospective students are welcomed with a broad palette of academic programmes, outstanding human resources as well as research opportunities. 
 With the acquired theoretical and practical knowledge, graduate students are able to face the challenges of the upcoming years.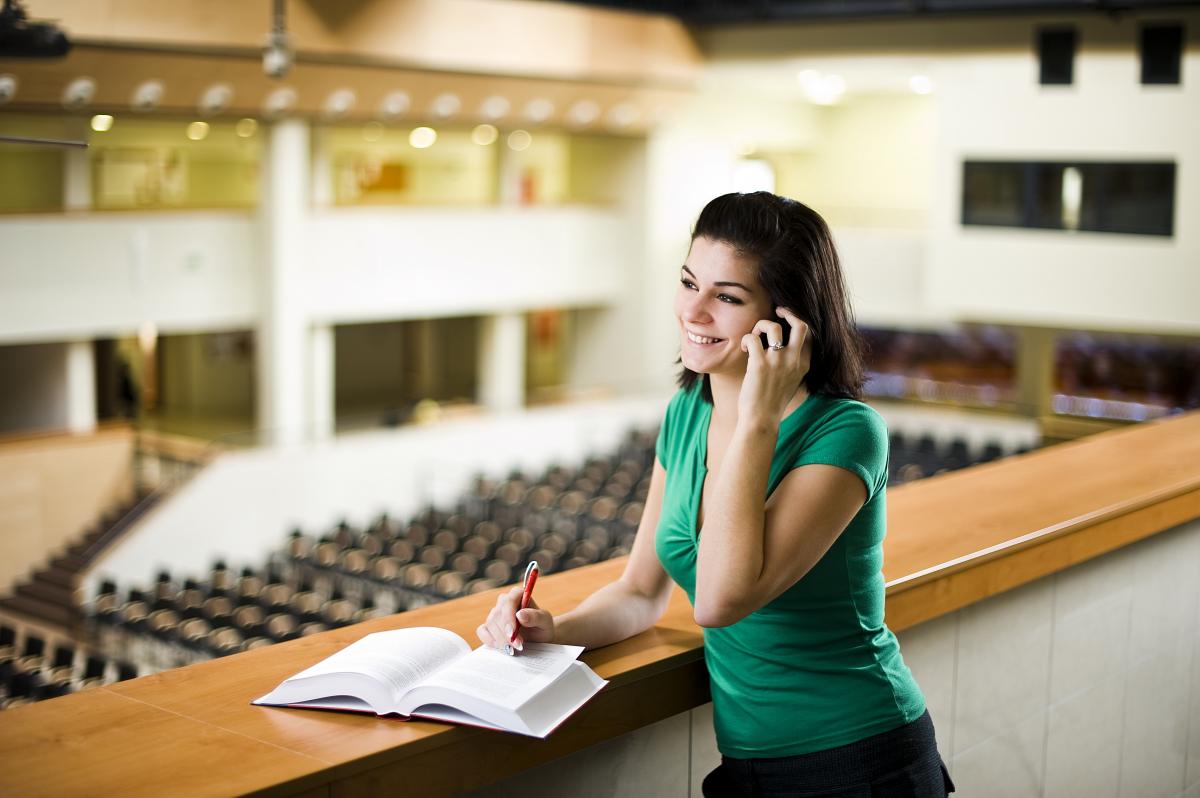 Our institute has been part of Hungarian business and management tertiary education for 20 years. This tradition obliges us to perform high-quality, student-centred education and continuous development. Currently, our institute is running two BSc programmes, two higher level vocational programmes and three postgraduate specialist training courses, that include over 600 students.
The primary purpose of our institute is to train highly-qualified economic and tourism professionals who, possessing modern business and management knowledge and skills, meet the requirements of the labour market in every respect and, with their achievements, confirm our educational and research work.
Consequently, we build our educational activity on applied research by which we intend to facilitate our students' practice-oriented training. We also wish to promote the development of this profession and meet the demands placed upon "economics" by the economy and society.
We operate our training locations in Nyíregyháza and Beregszász (Beregovo, Ukraine), involving our national and international professional partners and strategic allies.
Taking into account and reflecting upon the demands of today's economic life, we offer our dual training, by which we strive to fulfil the needs of market players for highly-qualified professionals with cientific knowledge as well as practice-oriented competences.
Our mission in Hungarian higher education in the area of economics, is that we provide our students and teachers with an inspiring environment that helps them to become successful.
---
Agricultural and Molecular Research and Service Institute
The Agricultural and Molecular Research and Service Institute as an interdisciplinary collaboration brings together the knowledge, facility and human resource of three research fields: analytical chemistry, food safety, food technology and cell biology.
Our main research objects are natural origin materials derived from fruits, vegetables, seeds and their separation, structure determination, moving toward the utilization of industrial food by-products. We analyse and characterise i.e. natural antioxidants, which may serve as a basis for the development of new protective strategies.
Beside the research we provide analytical services to industrial partners, for example quantitative determination of poppy alkaloids in poppy seed boxes, or technology development in the field of juice production. Furthermore, we investigate the possible positive involvement of these natural compounds in in vitro cultures on experimentally induced tissue damage and aging.