Students can choose from a wide range of extra-curricular activities. The university has a variety of international student programs and sport facilities offered for incoming students every semester, including guided sightseeing trips all around Hungary. There is an easily accessible swimming pool nearby. Students can find a number of coffee and tea shops as well as bars, pubs and clubs offering all kinds of night time entertainment in the City Center.
Nyíregyháza has strong cultural and artistic traditions. There are numerous exhibitions, festivals and cultural attractions that create rich and stimulating opportunities for relaxation and entertainment. In their free time, students can discover Nyíregyháza Zoo, often called 'the zoo of zoos' is located in a 30-hectare oak forest where 5,000 animals of 500 species live in yards resembling their natural habitat.
Experience and Park Bath offer full relaxation after a hard week study - You can find all of these in the 1.7-hectare spa complex: wave pool, slides (kamikaze, family, giant, black hole, rough water, race, elephant), water stream channel, children's pools, Inca temple ruins with treasure island.
Sóstó Open Air Museum- Hungary's biggest regional open air museum presents a counterpart of a village that actually never existed. The open air museum takes back to a 19th century village environment where you can see how poor and middle-class peasants, as well as members of the lower nobility lived in those times, how they worked, what they ate and what traditions they had.
Let yourself be carried away by the beauty and atmosphere of  Nyíregyháza
 
---
Erasmus+ trip to Budapest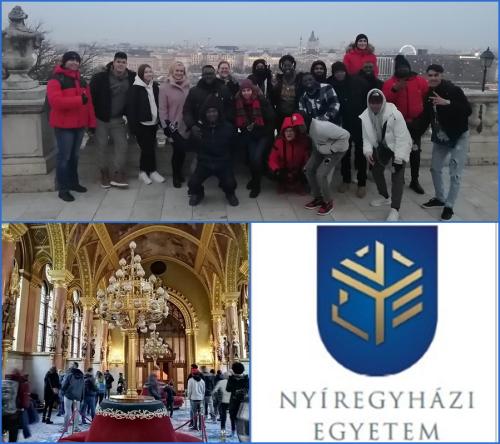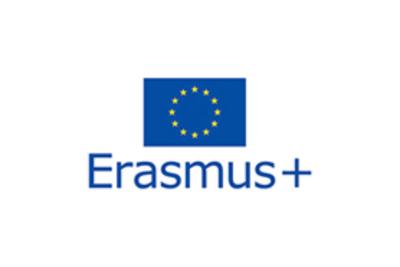 ---
Educational Trip to Budapest for Stipendium Hungaricum students
●Home second home● 
This is what the foreign students called Budapest after the international trip. A city in the heart of Europe brought new experiences to foreign students.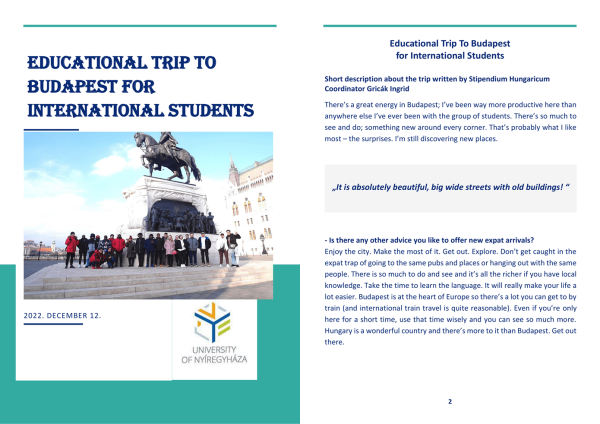 ---
---