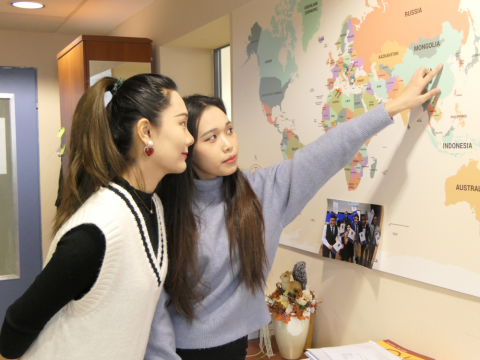 On 31 January 2021, the 5-month Erasmus+ mobility of students from the Tianjin Foreign Studies University ended  successfully at our university. The two Chinese students, Deng Youzhen and Li Jingyue, will soon leave our city with plenty of experiences.
The
Tianjin Foreign Studies University
and the University of Nyíregyháza signed a cooperation agreement in 2018, under which the relationship between the two universities will soon continue with mutual teaching mobilities.